Best Rookie Running Backs (RB) 2023 Fantasy
Get to know these guys before your fantasy football draft
With the 2023 NFL Draft behind us, it's time to dig into these rookie RBs.

This class didn't provide us with the landscape-shifting landing spots we'd hoped for, but there's still some value.
Whether you're a dynasty player, an avid best ball drafter, or just trying to get ahead of your redraft competition, these rookie RBs will matter.
Just ask anyone who had Breece Hall or Kenneth Walker last season.
Check Najee Harris' 2021 numbers.
And, of course, you already know the biggest name in this year's class.
Learn more about what could be a quick-impact group of players in this breakdown of the best rookie running backs in the 2023 class.
And see where all these incoming rookie RBs already sit in our Dynasty Rankings.
1.) Bijan Robinson, Falcons
5'11, 215 lbs.
Drafted: Round 1 (8th overall)
Prospect Model Score: 9.36 (out of 10)
Robinson stands atop the list of the best rookie running backs. He rose to prominence as the #1 RB recruit in the nation in 2020. He then delivered everything prospective fantasy managers could ever want to see -- and then some.
The talented Longhorn standout concluded his college career ranked fourth in Texas history in rushing yards (3,410) and tied for third in rushing TDs (33).
His 4.46-second 40 time at the NFL Combine ranked sixth among RBs in the 2023 class. And his ability in receiving drills matched the growth he displayed in 2022.

Stud Back Gets Rare Draft Capital
Robinson is only the fifth RB in the past decade to receive top-10 draft capital, and landing with the Falcons is nice.

The Falcons ranked third in Football Outsiders' rushing DVOA in 2022, with Tyler Allgeier and Cordarrelle Patterson as lead rushers.
Bijan walks into the NFL as the top rookie RB and arguably the dynasty RB1 already.
Get used to referring to him by his first name only. This player could be something special.
Full breakdown of Bijan Robinson's dynasty value
2.) Jahmyr Gibbs, Lions
5'9, 199 lbs.
Drafted: Round 1 (12th overall)
Prospect Model Score: 8.77
Gibbs is small for an NFL RB, but the Georgia Tech transfer displayed exceptional receiving acumen as a junior at Alabama.
He also delivered the second-fastest RB 40 time (4.36) at the NFL Combine this year.
Sub-200-pound RBs make certain fantasy managers wary. But Gibbs' vision and lateral agility will translate well to the NFL.
Lions Make a Surprising Play for Their Guy
In the aftermath of taking Gibbs 12th overall -- shocking the NFL world -- the Lions traded away RB D'Andre Swift to the Eagles.
His path to an immediate pass-catching role in a committee with teammate David Montgomery is apparent.
With this offense's recent upward trajectory under OC Ben Johnson, there's no shortage of excitement for what Gibbs can bring to the table – especially in PPR scoring formats.
Full analysis of Jahmyr Gibbs' dynasty value
3.) Tyjae Spears, Titans
5'10, 201 lbs.
Drafted: Round 3 (81st overall)
Prospect Model Score: 7.28
It took a while for Spears to get going, partially due to a torn ACL in 2020. But he made up for it the past two years.

The talented back tallied 747 of his 863 rushing yards in 2021 in just six games over the second half. He then capped off his Tulane tenure with 1,581 yards and 19 rushing TDs in 2022.
Despite concerns surrounding his injury history, the Titans were comfortable selecting Spears with a third-round pick as the RB5 in the class.
Knee Questions Grow After Draft
More details recently emerged about Spears' knee issues, but we have to assume the Titans didn't blindly make this selection.
With his smaller 5'10, 201-pound stature and a great deal of pass-catching upside, Spears' profile is almost the polar opposite of new teammate Derrick Henry.
That complementary relationship may allow Spears to be an early contributor.
Still, he may have to wait until 2024 to have a shot at the lead job.
Even with his medical history, Spears should be a solid fantasy asset.
4.) Zach Charbonnet, Seahawks
6'0, 214 lbs.
Drafted: Round 2 (52nd overall)
Prospect Model Score: 7.79
The former Michigan back struggled to earn a prominent role and overcome injury early in college.
But Charbonnet found new life at UCLA and could have entered the 2022 NFL Draft after his junior year. Instead, he returned and set career highs in rushing yards (1,359), TDs (14), and receiving yards (321).
Unfortunately, he landed on the Seahawks with RB Kenneth Walker III.
How Does Poor Landing Spot Alter His Value?
It will be a nightmare for fantasy managers, waiting to see how Seattle splits the workload.
Still, it's hard to argue against the well-rounded skill set of the former UCLA back – and that he was the only RB drafted in Round 2 (third at the position).
Walker's presence certainly caps Charbonnet's immediate fantasy upside. But Charbonnet would be a bonafide RB1 if Walker misses time.

There's still some appeal here.
5.) Devon Achane, Dolphins
5'9, 188 lbs.
Drafted: Round 3 (84th overall)
Prospect Model Score: 7.10
The dude's fast as hell.
Achane was named the Gatorade Track Athlete of the Year as a high schooler out of Texas. He ran track in college.
So it's no surprise that Achane's 4.32-second 40 time at the NFL Combine led all RBs.
After he landed with the Dolphins, getting excited about his immediate future is easy.
Good Situation in Miami
Though the Dolphins re-signed RBs Jeff Wilson Jr. and Raheem Mostert this offseason, Achane's blazing speed and otherworldly acceleration should translate well to HC Mike McDaniel's outside zone-running scheme.
His 5'9, 188-pound frame raises questions about how much of a workload he can handle. That's why receiving volume will be especially important.
We've seen the speedy Mostert succeed in this scheme. Achane is almost an entire decade younger without the lengthy injury history.
Achane could be one of the best rookie RBs in this class.
Read all about Devon Achane's dynasty value right here.
Dynamic Player, Dynamic Rankings
Devon Achane's NFL role might be tough to define. But that doesn't keep us from being optimistic on his long-term value.
6.) Kendre Miller, Saints
5'11, 215 lbs.
Drafted: Round 3 (71st overall)
Prospect Model Score: 7.39
Miller spent his freshman and sophomore seasons stuck in a committee but stepped up in 2022 as the Horned Frogs' lead back.
He ranked 15th in the country in rushing yards (1,399) and 12th in yards after contact (816), in addition to scoring a strong 119.9 PFF elusive rating.
Unfortunately, his season ended with a right MCL sprain in TCU's playoff semifinal matchup against Michigan in January. As a result, we didn't see Miller participate in athletic testing.
There's some inconsistency in Miller's film, but he ticks all the college-production boxes and stands out with his 5'11, 215-pound build.
How Does Miller Fit with the Saints?
He may have to wait a while to be a significant contributor to the Saints' offense with RB Jamaal Williams' three-year free agent contract and the presence of veteran Alvin Kamara.
The good news is that Miller's only 21 . He could be one of the best RBs from this group in a few years.
7.) Roschon Johnson, Bears
6'0, 219 lbs.
Drafted: Round 4 (115th overall)
Prospect Model Score: 6.50
Wait, there's another Longhorns RB you should know? Absolutely.
Johnson was recruited as a dual-threat QB but switched positions as a freshman.
Bijan Robinson overshadowed him, but Johnson showed bulldozing physicality and solid pass-blocking ability. And his special-teams play will help him stick on an NFL roster.
Considering Johnson only started playing RB in 2019 and never led his college backfield, it's remarkable that the Bears felt comfortable enough to draft him early in Round 4.
Johnson Joins Transitioning Backfield
The Bears let RB David Montgomery walk in free agency. That leaves Khalil Herbert as the only returnee with significant work behind him.
Herbert has averaged 5.0 yards per carry through two seasons behind Montgomery. His advanced metrics have been good, positioning him as the likely favorite for the touch lead.
But there's room for Johnson and free-agent signee D'Onta Foreman to push for roles. Chicago figures to have an open competition through the summer.
The Bears ranked just 29th in total RB PPR points last season, as QB Justin Fields broke out. This year's RBs will need to do a lot better to give Johnson or anyone else enviable fantasy value.
The available opportunity is enough to rank Johnson among the top rookie RBs this year, though. There's not too much distance between Herbert and Johnson in our 2023 fantasy football RB rankings.
Check out the full breakdown of Roschon Johnson's dynasty value..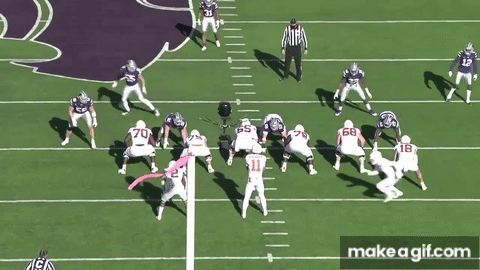 8.) Tank Bigsby, Jaguars
6'0, 210 lbs.
Drafted: 3rd Round (88th overall)
Prospect Model Score: 6.93
Bigsby was the lifeblood of a weak Auburn offense. He accumulated 3,351 scrimmage yards, finishing top 5 in the SEC in rushing yards in all three seasons.
Bigsby probably could have done more elsewhere, away from the Tigers' poor offensive line.
Though Bigsby didn't wow anyone athletically at the Combine, his rushing IQ and vision will enable him to be a solid contributor.

Immediate RB2?
We're not betting on Bigsby challenging Travis Etienne's starting role necessarily.
But only JaMycal Hasty and D'Ernest Johnson stand in Bigsby's way behind Etienne. Don't be shocked to see Bigsby serving as the RB2 this season.
He's sized similarly to Etienne (5'10, 215), which could mean the two are used interchangeably rather than filling complementary roles.
Though Bigbsy is much more of a "thunder" to Etienne's "lightning" in terms of play style.
But if HC Doug Pederson views this duo as similar players, there may be room for Bigsby as a pass-catcher.
Etienne dominated rushing work after last year's James Robinson trade but averaged just 2.6 targets per game for the season. We'll see whether Bigsby can pick up some of that receiving work. He did command 15% target share in his final college campaign.
Bigsby sits in low-RB5 territory for now in our 2023 fantasy football rankings.
Read more about Tank Bigsby's fantasy football value.
9.) Israel Abanikanda, Jets
5'11, 216 lbs.
Drafted: Round 5 (143rd overall)
Prospect Model Score: 6.69
Abanikanda posted modest college production until his breakout junior campaign in 2022.
Then he racked up 239 carries, 1,431 rushing yards, and 20 rushing TDs. Perhaps most impressive were the 38 carries of 10+ yards.
He profiled as one of the top big-play backs in this class. He ran a 4.44-second 40 time, and his 10-yard split nearly matched Devon Achane's (1.50 vs. 1.49).
Another Iffy Landing Spot
Unfortunately, Abanikanda landed in a Jets backfield with limited upward mobility.
With New York, he figures to be a potential short-term handcuff behind Breece Hall. Michael Carter has two years left on his rookie deal, which also throws a wrench into things.
And 2022 UDFA Zonovan Knight is still on the roster. In case you forgot, Knight took over the backfield late last season, including a three-game stretch in which he averaged 15.3 PPR points per game with 230 rushing yards (weeks 12-14).
Don't be shocked if Abanikanda does work past those guys, though. If Hall's ACL recovery lingers into the season, that would leave room for the fifth-rounder to become one of the best rookie RBs -- at least for a few weeks.
It also might be a while before Abanikanda gets significant opportunities.
Israel Abanikanda went earlier in the NFL Draft than the impact RB we compared him to.
TIP
Don't overlook the Injury designation on Breece Hall and other early-risk players in your Draft War Room, the premier fantasy football cheat sheet.
10.) Chase Brown, Bengals
5'9.5, 209 lbs.
Drafted: Round 5 (163rd overall)
Prospect Model Score: 6.50
Brown spent five seasons in college between Western Michigan and Illinois.
He's a bit older (23), but Brown's 2022 showed he can really pop off with opportunity.
Brown recorded the fourth-most rushing yards (1,643) in the NCAA, with 48 runs of 10+ yards.
Joe Mixon's New Handcuff?
Rumors of RB Joe Mixon's departure have swirled for months, with no action to date. It seems unlikely that Cincinnati will move on from their longtime bell cow at this point, but Brown has an excellent opportunity to seize the RB2 role.
The other backs on the Bengals' roster are 2019 sixth-round pick Trayveon Williams and 2021 sixth-rounder Chris Evans. They've combined for just 315 career rushing yards and 253 receiving to date.
Brown has the size to be effective between the tackles and speed (4.43-second 40 time) to create some big plays. He also caught 58 passes at 9.0 yards per reception for his college career.
11.) Zach Evans, Rams
5'11, 202 lbs.
Drafted: Round 6 (215th overall)
Prospect Model Score: 6.40
Once regarded as an elite high school recruit, Evans struggled with playing time and injury across three seasons between TCU and Ole Miss.
He didn't participate at the NFL Combine and then failed to wow at his pro day. So Evans fell all the way to the sixth round.
But don't count him out.
Upside Remains
Evans displays strong instincts and burst as a runner when healthy. In addition, he shows sneaky-good strength for a player his size.
The Rams' depth chart doesn't have much behind incumbent RB Cam Akers, and Akers himself has a checkered injury past (including a torn Achilles).
Beyond Akers, sit 2022 fifth-round pick Kyren Williams and 2022 UDFA Ronnie Rivers.
Each player had one game of double-digit touches last season, and neither was remarkable with his opportunities.
The draft capital may not be inspiring, but Evans has a shot to become the Rams' RB2 as soon as training camp.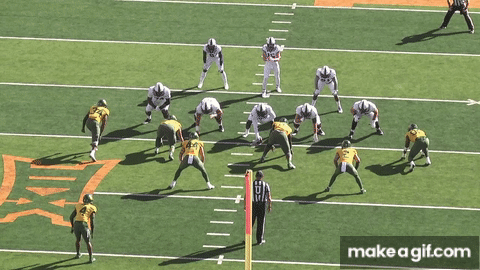 12.) Eric Gray, Giants
5'9, 207 lbs.
Drafted: Round 5 (172nd overall)
Prospect Model Score: 6.40
Gray was a four-star recruit, winning Tennessee's Mr. Football award three years in a row.
He went on to split his collegiate career between Tennessee and Oklahoma, with only modest success until 2022.
As a senior, he tallied 1,374 rushing yards (fourth among RBs in the Big 12) and tied for eighth in Pro Football Focus rushing grade.
Path to Valuable Role
At 5'9, 207 pounds, Gray is a strong, compact runner with solid pass-catching chops (two collegiate seasons of 30+ receptions). He should slot in behind RB Saquon Barkley as the Giants' RB2 from the jump.
The competition on the Giants' depth chart (RBs Matt Breida and Gary Brightwell) isn't frightening. Gray has the potential to be a top rookie RB in this class with room to grow his dynasty value sooner rather than later.
As of this writing, Barkley has yet to reach a multi-year deal after getting the franchise tag this offseason.
13.) DeWayne McBride, Vikings
5'10, 209 lbs.
Drafted: Round 7 (222nd overall)
Prospect Model Score: 6.49
McBride is a bruiser who dominated the American Athletic Conference at UAB over the last two years, tallying 3,552 rushing yards and 32 TDs.
Unfortunately, we didn't see this 5'10, 209-pound back play against higher levels of competition often. It's also troubling that McBride only caught 5 passes as a receiver in his entire career.
These factors likely contributed to seeing him slide all the way to the seventh round.
Crowded Backfield in Minnesota
Now with the Vikings, McBride joins a backfield that returns Dalvin Cook, Alexander Mattison, Ty Chandler, and Kene Nwangwu.
Speculation continues that Minnesota might dump Cook. That would probably need to happen for McBride to find fantasy relevance in 2023. Mattison just re-signed. Nwangwu will almost certainly make the roster for his return skills.
That could leave McBride and Chandler fighting for a roster spot. It'll be a challenging road for McBride to rank among this year's best rookie RBs.
14.) Evan Hull, Colts
5'10, 209 lbs.
Drafted: Round 5 (176th overall)
Prospect Model Score: 6.25
Hull was a big-time contributor the last two seasons, ranking top-10 in scrimmage yards among Big 10 RBs each year.
He's also led the FBS in targets (66) and receptions (54) among RBs last year, a trait that may help him earn a role behind Jonathan Taylor.
Hull could be a deep-league PPR dart throw with handcuff appeal. We'll watch his camp competition with Zack Moss and Deon Jackson.
15.) Sean Tucker, Buccaneers
5'9, 207 lbs.
Undrafted Free Agent
Prospect Model Score: 6.26
An "ongoing heart issue" held Tucker out of pre-draft workouts and probably kept him from being drafted.

But the 2021 first-team All-American will have an opportunity to produce in a Buccaneers' backfield without much depth behind RB Rachaad White.
Tampa added only Chase Edmonds, while letting Leonard Fournette go and watching Gio Bernard retire.
Impressive College Career
Tucker ranked 11th in receptions (36) and sixth in receiving market share (15.8%) among all Power 5 conference RBs in 2022. He also topped 200 carries and 1,000 rushing yards each of the past two years.
Tucker has a shot to be one of the top rookie RBs in this class if his potential heart issue doesn't cut his career short.
There's plenty to like about Sean Tucker's dynasty outlook as long as he can stay on the field.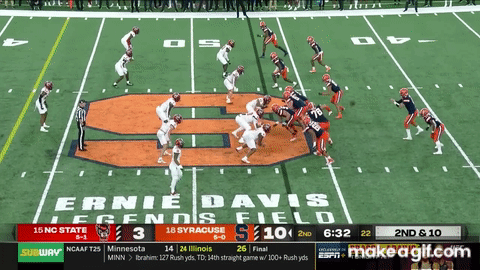 Dynasty Rankings
It's rookie-draft season now. But that doesn't mean you should ignore everyone else on your dynasty rosters.
Our dynasty rankings are the only ones in the industry that use award-winning player projections and carefully crafted algorithms to deliver 1-year, 3-year, 5-year, and even 10-year outlooks for your players.
Check those dynasty rankings now to see how your roster stacks up ... and how you might be able to improve.
Rookie RB Preview
We ran through the best rookie running backs of 2023 and named some potential sleepers in this podcast.