Best Rookie Tight Ends (TE) 2023
Is the next great fantasy TE about to enter the league?
Rostering the best fantasy tight end is like owning a cheat code.
Because that's been Travis Kelce -- forever.
He's performed as the best fantasy tight end over the past nine seasons.
Wild.
But what's the plan if you don't roster Kelce? Even for Kelce owners, it's time to consider a succession plan for the 34-year-old (in October).
SPOILER: Kelce no longer occupies a top-2 spot in our updated dynasty rankings.
2023 Rookie Tight Ends Look Legit
Chances are we can find a stud TE (or three) in this class.
From Dalton Kincaid to Tucker Kraft, let's hit the best rookie tight ends in fantasy for 2023.
Note: In minutes, you can create a Dynasty Draft War Room for detailed rankings customized to your league's rules. Don't make a mistake and use generic rankings! YOUR format matters.
Dalton Kincaid, Utah
Senior
6'4, 246 lbs.
Prospect Model Score: 9.05 (out of 10)
WR-Like Talent
Kincaid's tape looks the best of any TE in this class. He can separate, make tough catches, and chew up yards after the catch.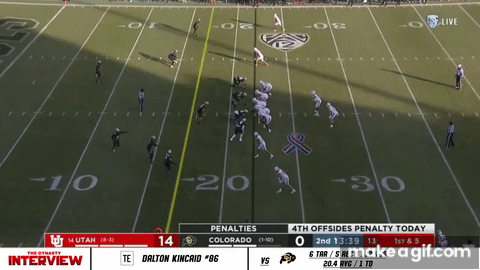 He'll turn 24 in October – "old" for a college prospect. Just note his early breakout at the University of San Diego.

From 2018-2019, Kincaid tallied 68 catches, 1,209 yards, and 19 TDs. (After the 2019 season, he transferred to Utah and remained a strong TD producer.)
A back injury kept him out of the NFL Combine and Utah's Pro Day. Still, expect Kincaid to land somewhere inside Round 1 later this month.
Full breakdown of Dalton Kincaid
Michael Mayer, Notre Dame
Junior
6'4, 252 lbs.
Prospect Model Score: 8.08 (out of 10)
A Finished Product?
Mayer looks like one of the safest prospects at any position in this class.
He missed only one game due to injury over three college seasons. He was the only FBS TE to eclipse 800 yards each of the past two years.
Mayer doesn't have the elite athletic profile of the next TE on this list. But the Notre Dame star checks boxes for size, toughness, contested-catch ability, and production.
Popularly mocked as a top-30 pick to Green Bay, Dallas, and Cincinnati, Mayer profiles as a Day 1 starter.
Full Breakdown of Michael Mayer
Luke Musgrave, Oregon State
Junior
6'6, 253 lbs.
Prospect Model Score: 7.97 (out of 10)
High Ceiling, Low Floor
Musgrave is largely a projection. He exits Oregon State with only 47 catches across four seasons.
Had an MCL tear not ruined his 2022, however, we might be looking at a Round 1 lock.
With excellent speed and the leaping ability of a volleyball star, Musgrave comps favorably to Mike Gesicki.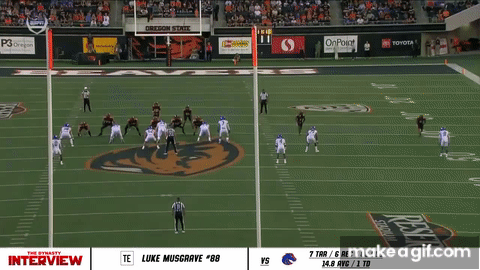 The NFL Combine merely confirmed. There, Musgrave tested 80th percentile or better in 40-yard dash, 10-yard split, vertical jump, and broad jump.
Don't expect much fantasy value in 2023. Long term, however, Musgrave's upside extends well into TE1 territory.
Full Breakdown of Luke Musgrave
Darnell Washington, Georgia
Junior
6'7, 264 lbs.
Prospect Model Score: 8.19 (out of 10)
Massive Size, Suspect Fantasy Upside
Washington wasn't even the best TE at Georgia. (That was All-American Brock Bowers.)
Washington also missed time with several injuries, including foot, shoulder, and ankle issues.
But there's a reason this soon-to-be pro is gaining Round 1 buzz.
Washington tore up the NFL Combine with a near-perfect (9.88) Relative Athletic Score (RAS) at his rare size

The former five-star recruit at least looks like a future factor in the red zone.
The downside here is clear: Washington can function like a sixth O-lineman, meaning he could spend a decent chunk of his snaps blocking.
So team fit looks especially critical here.
Full Breakdown of Darnell Washington
Sam LaPorta, Iowa
Senior
6'3, 245 lbs.
Prospect Model Score: 7.81 (out of 10)
Day 2 Steal?
LaPorta's resume includes consecutive seasons of 50+ catches and 600+ yards.
Add context to those numbers, and they're impossible to ignore.
His 2022 included:
28.8% target share
30.3% reception share
31.9% receiving yardage share
And remember, we're talking about a TE here…
LaPorta isn't built like a prototypical in-line option. But what he lacks in size, he makes up for with top-end speed, athleticism, and YAC chops.
This 22-year-old looks like a safe bet to get drafted on Day 2.
Coming soon: Sam LaPorta's full dynasty profile.
Tucker Kraft, South Dakota State
Junior
6'5, 254 lbs.
Prospect Model Score: 7.65 (out of 10)
Small School Gem?
You can knock him for facing poor competition. But Kraft has the size and athletic profile (9.67 RAS) coveted by NFL teams.
It showed on the field, where the South Dakota native broke out as a 2021 sophomore:
Each figure ranked second on the team.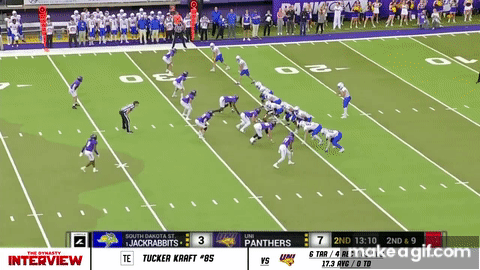 An ankle injury – and subsequent "tightrope" surgery – ruined his 2022. The Combine and Kraft's Pro Day at least showed he's back to 100%.
Now, we wait to see if some team selects Kraft on Day 2. My hunch ... is yes.
Coming soon: Tucker Kraft's full dynasty profile.
Tip: Love our Tight End breakdown? You will love how we dug into the best rookie running backs!
Get Ready for Your Dynasty Rookie Draft
Want to know exactly how much value these and other rookies carry in your dynasty league?
Create a Draft War Room today and get precise values for your specific format.