Dynasty Superflex Rookie Mock Draft #3: TE Premium
It's getting close.
We're less than two weeks away from the NFL Draft. And that means a whole bunch of dynasty rookie drafts are about to kick off.
That's why we're so busy pumping out free dynasty content.
It's why we've already done a dynasty rookie mock draft for 1-QB and dynasty superflex rookie mock draft.
But we are back with a tight end premium dynasty superflex rookie mock draft.
Brand New Mock Draft
Today we're looking at superflex and TE-premium scoring, aka TEP.
(What's TE premium? TEs get more points per reception than the other positions, usually 1.5 per catch vs. 1.0 for everyone else.)
Expect to see QBs up high. But how many will go?
And did TEs get enough of a boost?
Take a look and then hit up @DraftSharks on Twitter to tell us what you think.
And if you want to see where the staff differs on player values, check these updated dynasty rookie rankings. (Or the superflex rankings, if you prefer.)
Dynasty Rookie Mock Draft – Round 1
1.01 – C.H. Herms: Bijan Robinson, RB, Texas
Herms' analysis: What's there to say about Bijan that hasn't been said already? Give me the most talented offensive prospect in the 2023 class at 1.01 any day.
Find out just what else Herms had to say in Bijan Robinson's full NFL Draft profile.
1.02 -- Alex Korff: Bryce Young, QB, Alabama
Alex's analysis: You could make an argument for Young, Anthony Richardson, or C.J. Stroud here.

Young has the highest score in the Draft Sharks Rookie Prospect Model. Young has shifted back to being the favorite as the No. 1 overall pick by the Panthers.

His chance for success feels the highest to me, and I hate to miss on picks at 1.02.
What makes him such a comfy prospect? Bryce Young's dynasty value report explains.
1.03 -- Luke Sawhook: Anthony Richardson, QB, Florida
Luke's analysis: Richardson's legs are a lethal weapon in fantasy football. He has true top 5 upside.
He's a riskier prospect. But if Richardson fetches top 10 draft capital, I believe his fantasy future is incredibly bright.
Learn more about Anthony Richardson's dynasty outlook in his profile.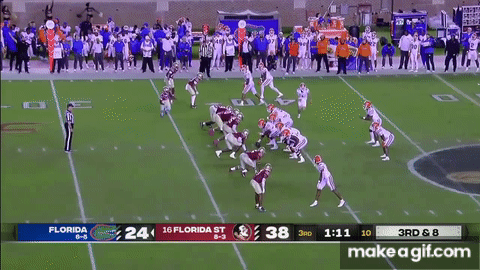 1.04 -- Jared Smola: C.J. Stroud, QB, Ohio State
Jared's analysis: 1.04 is an easy spot in superflex drafts. You're taking whichever of the top three QBs falls to you (or Bijan Robinson).
Stroud is an NFL-ready passer and might have more rushing upside than he displayed at Ohio State.
Kevin compares Stroud to a QB who started at OSU but got famous somewhere else.
1.05 -- Herms: Jaxon Smith-Njigba, WR, Ohio State
Herms' analysis: Smith-Njigba falling to 1.05 is an absolute dream.
Jared comped this kid to Lions WR Amon-Ra St. Brown, and it's easy to see the parallels between the two.
He's likeliest of the WRs to be selected first in the NFL Draft, and he bested then-teammates Chris Olave and Garrett Wilson in production just two years ago.
JSN tops the WR class in this look at top 2023 NFL Draft prospects by position.
1.06 -- Matt Schauf: Quentin Johnston, WR, TCU
Matt's analysis: The top 3 QBs and No. 1 RB are gone. So it's time to take my top wideout.
As I mentioned in our first mock draft, I'm not going to fight you over Johnston vs. the other top wideouts -- or even vs. Jahmyr Gibbs.
But I believe Johnston combines all the pieces of a high-ceiling fantasy wideout, beating all those competitors in ultimate upside.
Check out all the positives -- and red flags -- of Quentin Johnston's dynasty outlook.
1.07 -- Matt: Dalton Kincaid, TE, Utah
Matt's analysis: Too early? I don't think so.
Kincaid is pretty easily my top TE in this strong class. He broke out early. He delivered a 94th-percentile Dominator Rating, across two stops. He brings downfield speed and enough size for today's NFL.

Whether to target Kincaid or my next RB or WR here might come down to where my next pick comes in the draft. That would determine the likely drop-off in upside at each position.
Dalton Kincaid's dynasty fantasy football value report digs into what makes him our No. 1 rookie TE.
1.08 -- Herms: Jahmyr Gibbs, RB, Alabama
Herms' analysis: Gibbs will be a tremendous pass-catching back, even if he never receives a ton of carries at the pro level.
But if you've read my full NFL Draft profile of Gibbs, then you know I see plenty of rushing upside as well.
Check Gibbs' standing among the best rookie running backs of 2023.
1.09 -- Kevin English: Jordan Addison, WR, USC
Kevin's analysis: Do I wish Addison packed on a few more pounds? Sure. He's 5'11, 173.
But ultimately, he's a young, early-breakout WR with some of the best film in this class.
And barring a surprise, he'll land inside Round 1 of the NFL Draft.
Read Jordan Addison's dynasty fantasy football value report.
1.10 -- Alex: Zach Charbonnet, RB, UCLA
Alex's analysis: In our last superflex dynasty rookie mock draft, I selected Charbonnet at 1.11.

He is my RB3 in this class and my preference over most of the wide receivers. I think he has the best chance of being fantasy relevant in 2023 and beyond.
Does Zach Charbonnet have what it takes to be a 3-down back in the NFL? Check out his full report here.
1.11 -- Matt: Zay Flowers, WR, Boston College
Matt's analysis: Flowers appears headed for Round 1 of the NFL Draft. If he doesn't get there, I'll likely move him down from here.

If he does, it should mean some separation vs. Jalin Hyatt, Josh Downs, and other WRs.
The next QBs don't excite me yet. Frankly, I'd probably look to trade this pick to a QB-hungrier team in my league.
Should you be excited about Zay Flowers' dynasty outlook? Read his full profile to decide.
1.12 -- Kevin: Will Levis, QB, Kentucky
Kevin's analysis: I'm not thrilled about Levis' overall profile. But looking back to 2021 – when his supporting cast was respectable – at least gives me hope that he'll be a solid pro.
Plus, Levis is close to a Round 1 lock, so 2023 starts are certainly possible.
What about YOUR dynasty league?
Get precise values for every player ahead of your rookie draft -- or every fantasy-relevant player in the NFL if you've got a dynasty startup draft.
Dynasty Rookie Mock Draft – Round 2
2.01 -- Jared: Michael Mayer, TE, Notre Dame
Jared's analysis: My pre-draft TE1 is an easy pick here in this TE-premium setup.
Mayer broke out as a true freshman at Notre Dame and compiled 1,649 yards and 16 TDs over the past two seasons.

His 37.3% Dominator Rating (which combines market share of receiving yards and TDs) last year is unheard of for a TE.
Is Mayer underrated here? Check out his dynasty value report and then let us know in the comments below.
2.02 -- Kevin: Luke Musgrave, TE, Oregon State
Kevin's analysis: If not for last year's knee injury, I believe Musgrave would have been a no-doubt Round 1 NFL Draft pick.
He still might get there.

Even if he doesn't, I'm happy to add one of the most athletic TEs in this class. He also checks the box for size at 6'6, 253 pounds.
Read Luke Musgrave's dynasty fantasy football value report to get Kevin's in-depth analysis.
2.03 -- Luke: Hendon Hooker, QB, Tennessee
Luke's analysis: I've really been warming up to the idea of Hooker being a first-round NFL Draft pick.
If he receives Day 1 draft capital, then he provides significant value in Round 2 of a superflex rookie draft.

Even going early on Day 2 would make him worth a shot in this range.
See what he put on tape before that Hendon Hooker injury altered his outlook.
2.04 -- Alex: Jalin Hyatt, WR, Tennessee
Alex's analysis: Hyatt had the highest score of any WR in the rookie prospect model (8.35/10) and he has a ton of upside in fantasy leagues.
He is currently projected as a mid-Round 2 pick in the NFL draft.

I also managed to grab him in our 1-QB dynasty rookie mock draft a couple of weeks ago.
I can't seem to quit him.
Check out Jalin Hyatt's dynasty fantasy football value report to see why Alex is so enamored.
2.05 -- Alex: Josh Downs, WR, UNC
Alex's analysis: Downs has many things I look for in a WR prospect:
great college production

excellent film scores

solid-to-good athleticism
His only downside is that he's tiny. His height and weight put him in the 8th and 2nd percentile for a WR prospect, respectively.
But I could not pass him up this late in a rookie mock draft.
How did this tiny prospect deliver such BIG college production? Find out in Josh Downs' dynasty value report.
2.06 -- Kevin: Tyjae Spears, RB, Tulane
Kevin's analysis: Credit Spears for working back from a 2020 ACL tear.

He looked fully healthy in 2022, crushing the competition with:
229 carries
1,581 rushing yards
19 TDs (in 14 games)
Spears' excellent agility should play well in the NFL receiving game, too.
I'll feel reassured if he sneaks into Day 2 of the NFL Draft.
Did Herms feel the same when he dug into Tyjae Spears' highlights?
2.07 -- Jared: Devon Achane, RB, Texas A&M
Jared's analysis: I don't love the player pool here and would be looking to shop this pick in a real draft. But Achane sits atop my big board.
His 188-pound frame is a legit concern. But the combination of 4.3 speed and pass-catching ability gives him some fantasy upside, even if he never earns a big NFL workload.
Should you be skeptical or excited over Devon Achane's dynasty fantasy football value?
2.08 -- Matt: Rashee Rice, WR, SMU
Matt's analysis: Rice has actually slid down my rankings since I made this pick a few days ago and would not be my selection here.
I still like the solid career production that culminated in terrific senior-year market shares:
30.6% targets
31.4% receptions
34.8% yards
29.4% TDs
He also sports enough size and speed.
But Rice had an average breakout age. He didn't leave school early. And he didn't win on a wide variety of routes even as a senior, as I highlighted in this recent podcast.
Today, I'd take Jayden Reed, Tank Bigsby or a TE here.
See where all of these rookies already sit in our dynamic dynasty rankings.
2.09 -- Alex: Darnell Washington, TE, Georgia
Alex's analysis: Washington is an athletic freak with a RAS score of 9.88.
I couldn't leave this superflex tight end premium rookie mock draft without at least one TE from this stacked draft class.
The main concern is that he might be used too much to block and not catch passes. But at 2.09, the risk feels worth the reward.
Find out why it's OK to bet on receiving upside in Darnell Washington's dynasty outlook.
2.10 -- Luke: Israel Abanikanda, RB, Pittsburgh
Luke's analysis: What's there not to like about Abanikanda in this spot?
Great upside pick at this point in the rookie draft for a guy who could work his way into a starting role at the next level.
2.11 -- Matt: Sam LaPorta, TE, Iowa
Matt's analysis: There's not a lot separating the RBs and WRs for me at this point. LaPorta, however, sits higher on my TE list than two guys who already left the board.
He'll need to overcome size limitations, which could limit his fantasy upside long term.
But I'm willing to bet on his combo of college receiving production and high-end athleticism anywhere from the second half of Round 2 on in TE-premium rookie drafts.
See how Sam LaPorta fits among the best rookie tight ends of 2023.
2.12 -- Tank Bigsby, RB, Auburn
Herms' analysis: Bigbsy embodies the famous "not your fault" scene from Good Will Hunting.
Auburn's woes were not his fault.
Despite a terrible O-line and a struggling program in general, Bigsby managed to post great production in the SEC.

Expect him to have a chance to show his stuff in the NFL.
Check out Tank Bigsby's dynasty fantasy football value report.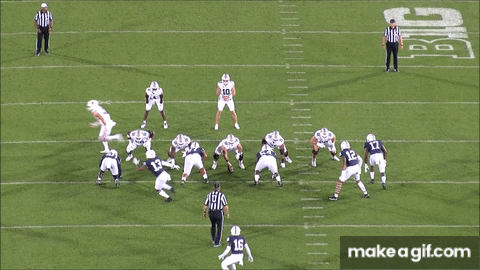 Dynasty Rookie Mock Draft – Round 3
3.01 -- Matt: Jayden Reed, WR, Michigan State
Matt's analysis: I've liked Reed since his Scouting Combine performance turned me on to his strong production profile.
Reed has recently picked up a "sleeper" nod from JJ Zachariason and garnered a good review in Matt Harmon's Reception Perception.
You can pretty much go ahead and give Reed to me whenever he reaches my Round 3 pick in rookie drafts.
What makes Jayden Reed worth betting on? Read his in-depth profile to find out.
3.02 -- Jared: Marvin Mims, WR, Oklahoma
Jared's analysis: Mims checks a lot of analytical boxes.
He broke out as an 18-year-old true freshman, is an early declare, and earned a 93rd-percentile Relative Athletic Score, highlighted by a 4.38-second 40 time.
Mims should not be going well over a round later than Zay Flowers.
Find out what makes Mims exciting and what might hold him back in this FREE rookie profile.
3.03 -- Luke: Kayshon Boutte, WR, LSU
Luke's analysis: People will dunk on Boutte over his horrific athletic testing. But I still believe in him.
In the third round, a player like Boutte who may fall a bit on draft day, but still has great upside as a fantasy WR at the next level is exactly what I like to look for late in rookie drafts, upside.
Boutte did not make our list of the best rookie wide receivers for 2023.
3.04 -- Jared: Cedric Tillman, WR, Tennessee
Jared's analysis: Tillman is even more intriguing after NFL.com's Lance Zierlein snuck him into the first round of his latest mock draft

Even Round 2 capital would make Tillman worthy of second-round consideration in rookie drafts.
He goes 6'3, 215 pounds with an 86th-percentile Relative Athletic Score and tallied 1,081 yards and 12 TDs in 2021.
Cedric Tillman's dynasty fantasy football value report just landed.
3.05 -- Kevin: Tucker Kraft, TE, South Dakota State
Kevin's analysis: Size. Athleticism. Production.
Kraft looks like the whole package at TE, but we'll need to see how he handles a big jump in competition.
It's not a major concern of mine. And NFL.com's Lance Zierlein compares him with Pat Freiermuth.

By all accounts, Kraft should be a Day 2 selection.
3.06 -- Jared: Sean Tucker, RB, Syracuse
Jared's analysis: Tucker racked up 2,556 yards and 23 TDs on the ground AND caught 56 balls over the last two years.
He notably lined up out wide or in the slot on 21.7% of his snaps last year, so there are real pass-catching skills here.
Read more about Sean Tucker in his full NFL Draft profile.
3.07 -- Herms: Zach Evans, RB, Ole Miss
Herms' analysis: Can't stop, won't stop. Evans is my guy.

Off-field concerns from his high school days and less-than-stellar college production dings his profile. But whenever I watch Evans on tape, I like what I see.
He's a smart runner with sneaky good strength at his size.
What's got Herms so giddy? Find out in Zach Evans' dynasty value report.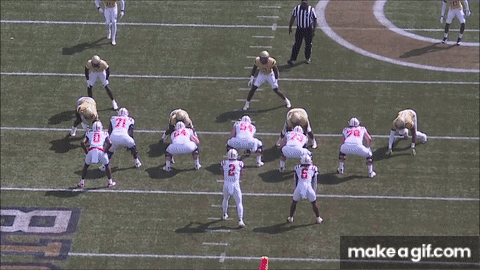 3.08 -- Luke: Tank Dell, WR, Houston
Luke's analysis: The guy has a cool name, what can I say?!
Just kidding, but I do think Dell can become a dynamic playmaker at the next level if he lands in the right scheme.
He's slightly smaller than an actual tank ... and most pro football players -- 5'8, 165 pounds -- but delivered enormous production over the past two years:
199 catches
2,727 yards
29 TDs
Tank Dell didn't make it into our last dynasty rookie mock draft. See who did!
3.09 -- Luke: Stetson Bennett, QB, Georgia
Luke's analysis: I've said it once, I'll say it again: I believe in Stetson Bennett to climb the ranks in the NFL.

He's more athletic than people give him credit for. He throws a nice ball. And he's a proven winner.
He gives me pause with his size (5'11, 192 pounds) and age (25.5 by draft weekend). But this is late enough to take a shot on the upside in a superflex format.
Tip: Check out the only dynasty rankings in the industry that combine award-winning projections with historical player aging and performance data to deliver you 1-year, 3-year, 5-year, and even 10-year fantasy football projections.
3.10 -- Alex: Eric Gray, RB, Oklahoma
Alex's analysis: Gray is one of the few RBs in this class with a decent chance at a three-down type of role.
He had solid production at Oklahoma and measured 5'9, 207 pounds.

Gray scored as the RB7 in the prospect model, primarily due to high film scores. He feels like he has the most upside this late in a rookie draft.
3.11 -- Herms: Roschon Johnson, RB, Texas
Herms' analysis: I'm hoping Johnson will make his way into an NFL offense where he won't have to play second fiddle.
That's how he spent his college career, behind Bijan Robinson. But Johnson flashed some solid, bulldozer-like rushing acumen (especially for a converted QB).
Johnson is one of my favorite sleepers in this class.
3.12 -- Kevin: Tyler Scott, WR, Cincinnati
Kevin's analysis: Looking at size and athleticism, Scott comps favorably to UNC's Josh Downs.
In terms of play style, Scott's drawn comps to Seattle's Tyler Lockett.
Rare deep speed and potential Day 2 draft capital only strengthen the case.
Ready to Draft?
If you read this far, then you must be itching to draft your own team.
Checking out the myriad analysis above will certainly help. Our kick-ass dynasty rankings formula will help.
But the absolute best way to tailor your draft rankings to your specific league and get precise values for every single player is to create your own Draft War Room.
What are you waiting for?