Kayshon Boutte Dynasty Fantasy Football Value
Kayshon Boutte, WR, Patriots
Height: 5'11
Weight: 195
BMI: 27.2
Age: 21.0
NFL Draft Pick: Round 6, Pick 10 (187th overall)
Draft Sharks Model Score: 6.02
Analytics Score: 0.38
Film Score: 0.36
Production Score: 0.34
Player Comp: Jarvis Landry
Kayshon Boutte Dynasty Fantasy Football Value
Boutte's dynasty value simply comes down to whether you believe he can recapture his 2020-2021 form.
He broke out as a true freshman in 2020, leading LSU in receiving yards. Then he averaged a big 84.8 yards and 1.5 TDs across six games as a sophomore.
But Boutte's 2021 season ended with a broken ankle that eventually required two surgeries.
He made it back for this past season but was a shell of his former self, mustering just 48.9 yards and 0.2 TDs per game.
Boutte didn't help himself with a poor showing at the Combine.
Kayshon Boutte Team Fit: New England Patriots
Welp. The NFL obviously isn't very optimistic about Boutte recapturing that pre-injury form. He plummeted to the sixth round of the draft; 21 WRs were picked ahead of him.
That fact alone makes Boutte a long shot for significant dynasty value. Only four WRs drafted in Round 6 or later have reached 150 PPR points in a season over the last five years (Antonio Brown, Julian Edelman, Russell Gage, and Donovan Peoples-Jones).
The landing spot isn't great either. Sure, there's no alpha in the Patriots WR corps. But JuJu Smith-Schuster is seemingly locked into a significant role for at least the next two seasons. And New England just spent a second-round pick on Tyquan Thornton last year.
Plus, there are long-term QB questions after Mac Jones' disappointing second season. (You'll find Jones low in our 2023 QB rankings.)
Dynasty Valuation
The NFL told us not to be too excited about Boutte's dynasty value. That early-career production makes him worth considering at some point of rookie drafts. But that point probably shouldn't come before Round 4.
Our Dynasty Draft War Room assigns dynamic player values based on your league's specific settings. These values range from 100 to 0, with 100 bing the most valuable player in your league and 0 being the worst rostered player. Use these values to compare players at the same position and across positions for help with draft, trade and add/drop decisions.
Kayshon Boutte Dynasty Values:
Dynasty: 1-QB, Non-PPR – 12.1
Dynasty: 1-QB, PPR – 3.2
Dynasty: 1-QB, PPR, TE Premium – 5.8
Dynasty: Superflex, Non-PPR – -7.8
Dynasty: Superflex, PPR – -22.4
Dynasty: Superflex, PPR, TE Premium – -23.6
See Kayshon Boutte's value in your dynasty league.
Kayshon Boutte Combine Results
Wingspan: n/a
Arm length: 31.5"
Hand size: 9.5"
40 time: 4.50 seconds
10-yard split: 1.58 seconds
Bench press: DNP
Vertical: 29"
Broad jump: 9'10
3-cone drill: DNP
20-yard shuttle: 4.25 seconds
Percentiles vs. Combine wide receivers since 1999, per MockDraftable.
Kayshon Boutte Stats
| | | | | | | |
| --- | --- | --- | --- | --- | --- | --- |
| year | games | Tgts | Rec | Yds | ypr | tds |
| 2020 | 10 | 76 | 45 | 735 | 16.3 | 5 |
| 2021 | 6 | 50 | 38 | 509 | 13.4 | 9 |
| 2022 | 11 | 73 | 48 | 538 | 11.2 | 2 |
Boutte was a four-star prospect out of Westgate High School and the No. 1 WR in Louisiana. He closed his high school career by tallying 1,005 yards and 15 TDs through the air, plus 874 yards and 12 TDs on the ground.
Boutte passed up scholarship offers from Alabama, Tennessee, and Mississippi -- among others -- to stay in state and attend LSU.
Instant Impact as a Freshman
Boutte made an immediate impact for the Tigers, edging out junior and 2021 second-round pick Terrace Marshall for the team lead in receiving yards. Boutte finished second to Marshall in catches and receiving scores.
He capped that freshman season with three straight 100-yard games, including a gargantuan 308-yard, 3-TD outing in the finale vs. Mississippi.
Boutte garnered Freshman All-SEC and Freshman All-America honors.
Strong Start to Sophomore Season
That momentum carried into 2021.
Boutte opened his sophomore season by smoking UCLA for 148 yards and 3 TDs. He totaled 29 catches, 361 yards and 6 TDs over LSU's next five games.
At that point, he'd accounted for:
27.3% of the team's catches
28.6% of the receiving yards
52.9% of the receiving TDs
Boutte was sitting 62nd among 222 qualifying WRs in Pro Football Focus receiving grade (75.5) and 71st in yards per route run (2.27).
Kayshon Boutte Injury
But Boutte broke his right ankle vs. Kentucky on Oct. 9.
He needed surgery and missed the rest of 2021.
Then in January 2022, it was discovered that one part of Boutte's ankle hadn't healed correctly. He was forced to undergo a second surgery and missed spring practices.
Underwhelming 2022
Further complicating the situation was the installation of a new offense under HC Brian Kelly.
Boutte was eventually cleared in mid-June and was ready for the start of the 2022 campaign. But he underwhelmed, averaging just 4.4 catches, 48.9 yards and 0.18 TDs across his 11 games. (Boutte missed one game with an illness, one for the birth of his child, and opted out of the bowl game.)
Boutte's PFF receiving grade and yards per route sank from 2021 to 2022, landing outside the top 200 WRs in the country in both metrics. He averaged just 1.49 yards per route run in 2020 after topping 2.25 in each of his first 2 seasons.
Healthier Over Second Half of Season?
It's at least worth noting that Boutte was more productive over the second half of the season than the first. After averaging just 3.4 catches and 26.0 yards over his first 5 games, Boutte improved to 5.2 catches and 68.0 yards per game over his final 6.
Perhaps that ankle was finally back to 100% over the second half of the season.
Looking to make a Dynasty Trade?
Our Dynasty Trade Value Chart is ready to help. Find values for players, rookie picks, and startup-draft picks.
Kayshon Boutte Highlights
Games watched: UCLA (2021), Auburn (2021), Florida State, Tennessee, Florida
Which Boutte Are We Getting?
Boutte looked like a different player from 2021 to 2022.
Before the broken ankle, he was an explosive mover in tight quarters with enough speed to run away from defenders.
After the injury, Boutte looked sluggish; a few steps slower and hesitant to take on contact.
The ankle issue even seemed to bleed over into other aspects of his game. Boutte registered an ugly 12.7% drop rate in 2022.
If that's the version of Boutte arriving to the NFL, there's not much hope for a significant impact.
Boutte Healthier Now?
But I will say that Boutte started to look closer to his pre-injury form in the last game I watched: Florida in mid-October.
If Boutte is able to get back to where he was before the broken ankle, he's capable of emerging as a quality possession receiver with after-catch chops as a pro.
While he never popped as an elite athlete on tape, 2021 Boutte was certainly athletic enough.
Strong Route Runner
He consistently created ample separation on short and intermediate routes with technique and quickness.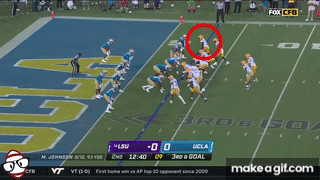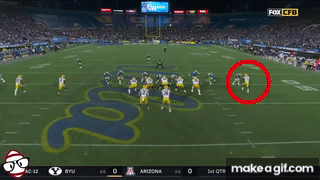 After-Catch Skills
And a healthy Boutte is a weapon after the catch: slippery with plus contact balance and acceleration. He averaged a strong 7.6 yards after the catch per reception in 2020 and 7.0 in 2021.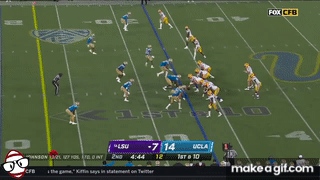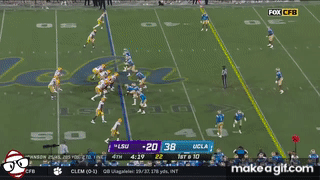 Inside-Outside Threat?
Boutte might also bring position versatility to his NFL team. He has the quicks to win inside and enough size to win on the outside. I was particularly impressed by his awareness and body control when working near the sideline.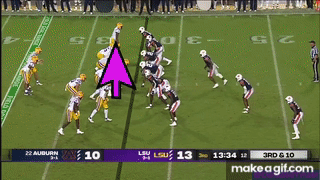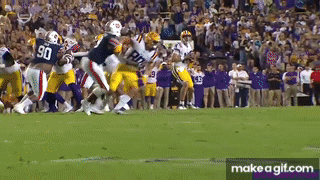 For his college career, Boutte averaged 2.10 yards per route run on the outside vs. 1.60 from the slot. (Although it's worth noting that most of his slot work came in that disappointing 2022 season.)
He projects best in the slot at the next level but has the potential to stay on the field as an outside receiver in 2-WR sets.
Where Does Kayshon Boutte Land in the Dynasty Rankings?
Everyone has dynasty rankings. But not like these ...
Our dynasty rankings start with the award-winning Draft Sharks projections. Then we apply career aging curves specific to each player type.
The result: You get 1-year, 3-year, 5-year, and even 10-year outlooks for every player.
Not only that, you get a specific DMVP value for each player customized to your league format.
So you get a clear picture of who to select at every turn of your dynasty rookie draft. And you'll know exactly where the value lies in your dynasty trades.
See where Kayshon Boutte sits in our dynamic dynasty rankings.
More Changing Dynasty Values ...
Matt, Jared, and Herms break down the post-NFL Draft rookie landscape.