Zach Charbonnet Dynasty Fantasy Football Value
Zach Charbonnet, RB, Seahawks
Height: 6'0"
Weight: 214
BMI: 29.0
Draft Age: 22.3
NFL Draft Pick: Round 2, Pick 21
Draft Sharks Model Score: 7.79
Analytics Score: 0.60
Film Score: 0.55
Production Score: 0.64

Zach Charbonnet Dynasty Fantasy Football Value
Charbonnet's size, skill, and proven ability to lead a backfield made him an easy bet to land in Round 2.
He's a strong thumper between the tackles who can pick up receptions. In many ways, Charbonnet sports James Conner-like upside (without the injury history).

Charbonnet himself looks like a fairly safe investment. Unfortunately, he landed in a bad spot for opportunity.
Zach Charbonnet Team Fit: Seattle Seahawks
Landing with Kenneth Walker darkens Charbonnet's fantasy outlook.
The plus side: Seattle likes to run the ball. But it's only been a year since they drafted Walker in Round 2. And he finished his rookie season 11th in the league in carries, despite running behind Rashaad Penny through the first five games.
Irritating Committee or Stand-Alone Value?
Fantasy managers could be looking at a situation akin to the Browns with RBs Nick Chubb and Kareem Hunt.
Both players are good. Both limit each other's ceilings. And an injury to either makes the other a potential fantasy behemoth.
Carroll stated that he views Charbonnet as a "complement" to Walker, adding that he "can block and catch the ball out of the backfield" and that the UCLA product is "good in the screen game."
That could point to an early role as passing-down leader. Walker caught 27 passes as a rookie. But DeeJay Dallas, Travis Homer, Tony Jones, and Godwin Igwebuike combined for another 37.
Charbonnet sits in RB4 range of our 2023 fantasy football RB rankings.
Training Camp Update
The early-August news out of Seahawks training camp regarding their rookie RB has been nondescript. He has come back from a "minor" shoulder injury, but hasn't shown much on the field.
That said, Charbonnet has the talent to be a legit handcuff to Kenneth Walker (also banged up).
Let's see how the injuries to the Seahawks' top-two RBs shake out for the balance of August. Check out our player rankings to see how both Charbonnet and Walker get adjusted.
Dynasty Valuation
Our Dynasty Draft War Room assigns dynamic player values based on your league's specific settings. These values range from 100 to 0, with 100 being the most valuable player in your league and 0 being the worst rostered player. Use these values to compare players at the same position and across positions for help with draft, trade and add/drop decisions.
Zach Charbonnet Dynasty Values:
Dynasty: 1-QB, Non-PPR -- 38.0
Dynasty: 1-QB, PPR -- 36.4
Dynasty: 1-QB, PPR, TE Premium -- 38.6
Dynasty: Superflex, Non-PPR -- 34.5
Dynasty: Superflex, PPR -- 35.6
Dynasty: Superflex, PPR, TE Premium: 35.6
To see Zach Charbonnet's value for your exact league setup, check out our Dynasty Draft War Room.
Zach Charbonnet Combine Results
Wingspan: 75.6"
Arm length: 32"
Hand size: 9 7/8"
40-yard dash: 4.53 seconds
10-yard split: 1.54 seconds
Bench press: 18 reps
Vertical: 37"
Broad jump: 10.16'
3-cone drill: n/a
20-yard shuttle: n/a

Percentiles vs. Combine running backs since 1999, per MockDraftable.
Zach Charbonnet Stats
| | | | | | | | | |
| --- | --- | --- | --- | --- | --- | --- | --- | --- |
| 13 | 149 | 726 | 4.9 | 14 | 8 | 30 | 3.8 | 11 |
| 5 | 19 | 125 | 6.5 | 7 | 6 | 41 | 6.8 | 1 |
| 11 | 202 | 1,137 | 5.6 | 25 | 24 | 197 | 8.2 | 13 |
| 12 | 195 | 1,359 | 7.0 | 44 | 37 | 321 | 8.7 | 14 |
Little Production with Big Blue
A four-star recruit out of nationally acclaimed program Oaks Christian School in Westlake Village, Calif., Charbonnet received several scholarship offers. Despite widespread interest, there's only one school he chose to visit (and ultimately attend): Michigan.
Charbonnet's Ann Arbor career didn't get off to the hottest starts. A knee procedure cost him spring practice as a freshman. And a near-50-50 backfield split with teammate Hassan Haskins didn't leave much room for Charbonnet to stand out.
A 149-726-11 rushing line as a freshman is strong, though Haskins beat him in yards per carry and yards per catch.
The next year proved much worse. COVID shortened the season to six games. And Blake Corum arrived to further crowd the backfield.
Moving Closer to Home
Entering the transfer portal and going west to UCLA allowed Charbonnet to stand out. He immediately showcased his capabilities as a workhorse.

Charbonnet was finally able to flash as a receiver. He earned All-PAC 12 second-team honors after posting 1,334 scrimmage yards and 11 total TDs.
Rather than declare early for the draft, though, Charbonnet returned for his senior season.
As risky as returning to school was at the time, nothing about Charbonnet's statistical output in 2022 suggests he made the wrong choice.
His target total nearly doubled, and the jump from 1,334 total yards to 1,680 total yards showed that this guy can get the job done as a three-down player.
Zach Charbonnet Highlights:
Games watched: Indiana 2019. LSU 2021, Pitt 2021, Utah 2021, Colorado 2022, Stanford 2022, USC 2022
Charbonnet doesn't possess a singular "elite" trait. But he's plenty fast for his size and shows good vision as an interior runner. He isn't "elusive," per se, but can make people miss with compact moves, excellent use of his physical stature, and a quick burst.
Maybe that's just a kind, yet backhanded way of saying that Charbonnet isn't agile but he still looks good out there.
It helps that he has a strong center of gravity, too. Charbonnet isn't the easiest back to bring down due to the power in his lower half.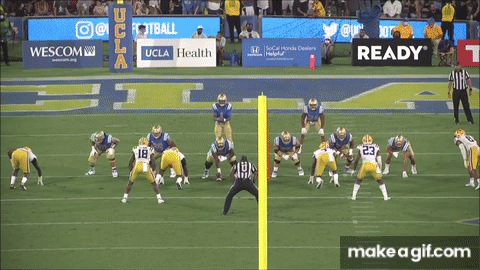 Early-Down Specialist or More?
As a receiver, he'll be relegated to mostly catching balls in the flat or on screen plays. He performed fairly well in receiving drills at the NFL Combine, but his limited route tree to date leaves plenty to prove.
Let's call Charbonnet a "capable" receiver for now.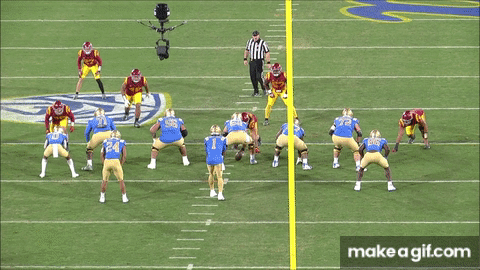 He displays some willingness and skill in engaging defenders as a pass-blocker. The strength of his pass-blocking and short-area receiving ability on top of his size and interior rushing ability might give him three-down opportunity in the NFL.
Charbonnet is likeliest to be an early-down/1A back in a committee. But the potential to be more separates him from other RBs in this class.
On the negative side, he runs with a slightly upright form and doesn't make the greatest lateral reads. This could limit his fit with certain offensive schemes.
The Six-Pack Party Back
What Charbonnet lacks in high-end agility and lateral quickness he'll make up for by being a larger guy with just enough long speed to break off a big run. At his best, he can pull off plays like this: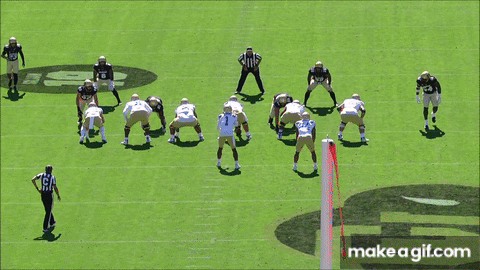 Charbonnet ticks the core boxes of what a reliable NFL RB should be.
There are RBs in this class that will have more flash and carry more upside in fantasy. But with Charbonnet, you know exactly what you're getting.
Charbonnet is like a six-pack of Pabst Blue Ribbon tallboys (or whatever your cheap beer of choice is). He ain't fancy. But he pounds easily, and he'll get the job done.
Where Does Zach Charbonnet Land in the Dynasty Rankings?
Everyone has dynasty rankings. But not like these ...
Our dynasty rankings start with the award-winning Draft Sharks projections. Then we apply career aging curves specific to each player type.
The result: You get 1-year, 3-year, 5-year, and even 10-year outlooks for every player.
Not only that, you get a specific DMVP value for each player customized to your league format.
So you get a clear picture of who to select at every turn of your dynasty rookie draft. And you'll know exactly where the value lies in your dynasty trades.
See where Zach Charbonnet sits in our dynamic dynasty rankings.
More Dynasty Strategy
Get in early on RBs, and don't overrate situation